Routeplanner
Routeplanner
Cannot get your location.
Cannot get the route.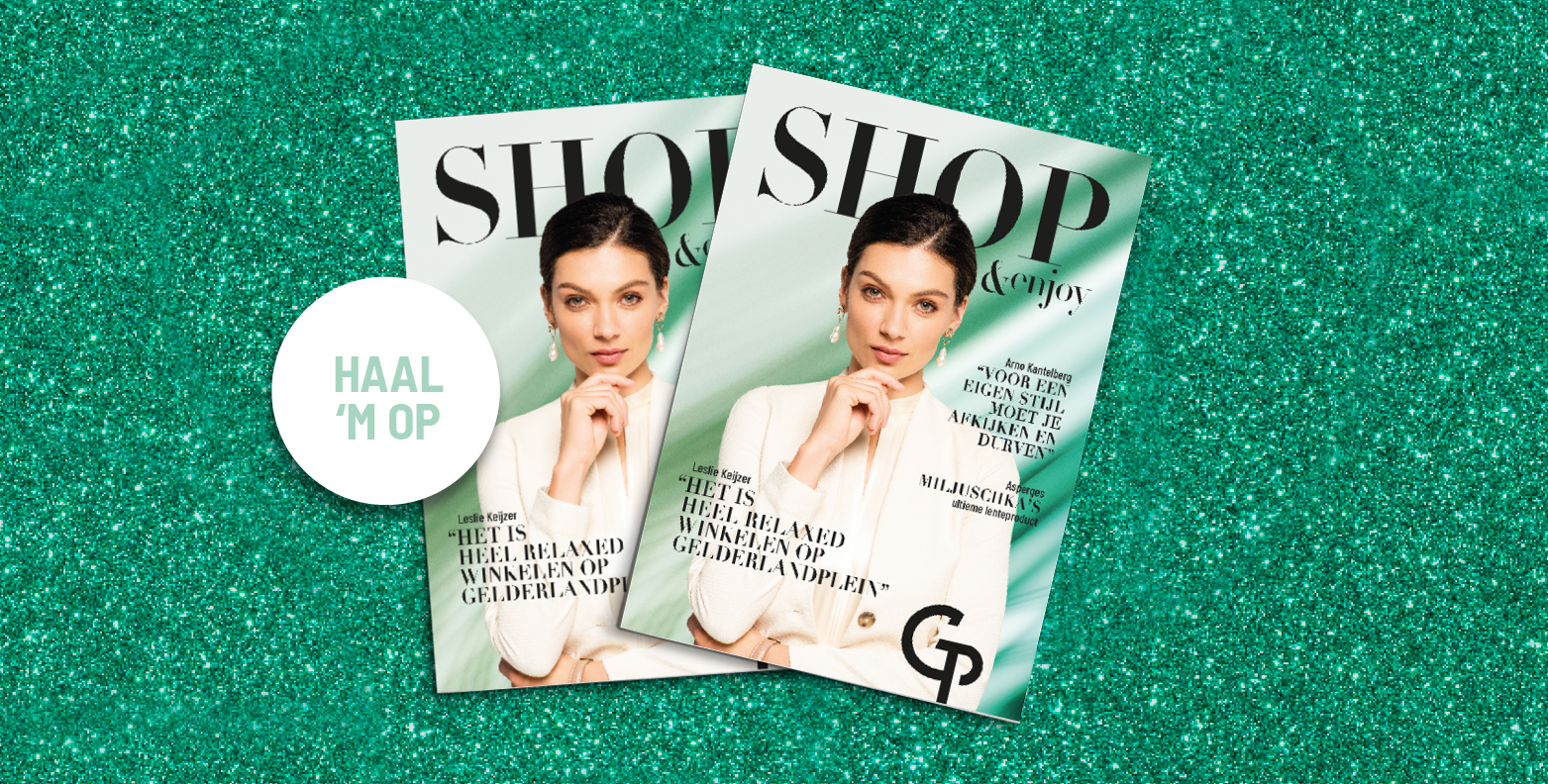 Gelderlandplein Magazine
The new Gelderlandplein spring magazine is out! It is distributed door-to-door, available at Gelderlandplein and also available online here.
Read how to create your own style according to Arno Kantelberg and that asparagus is Miljuschka's ultimate spring product. Personal stylist Miranda van Commenée tells what the spring must-haves in your closet are. Leslie Keizer, known from 'Echte Gooise Moeders', likes to come to Gelderlandplein with her boyfriend and her two sons for some relaxed shopping. Not only for gifts but also for daily shopping.
Get inspired by the new spring fashion, make yourself beautiful with the best beauty products, enjoy a summer recipe and freshen up your home with new home accessories and let summer come! Whatever you're up to in the coming months, Gelderlandplein is the perfect starting point to make the most of spring and summer.
Go back