Routeplanner
Routeplanner
Cannot get your location.
Cannot get the route.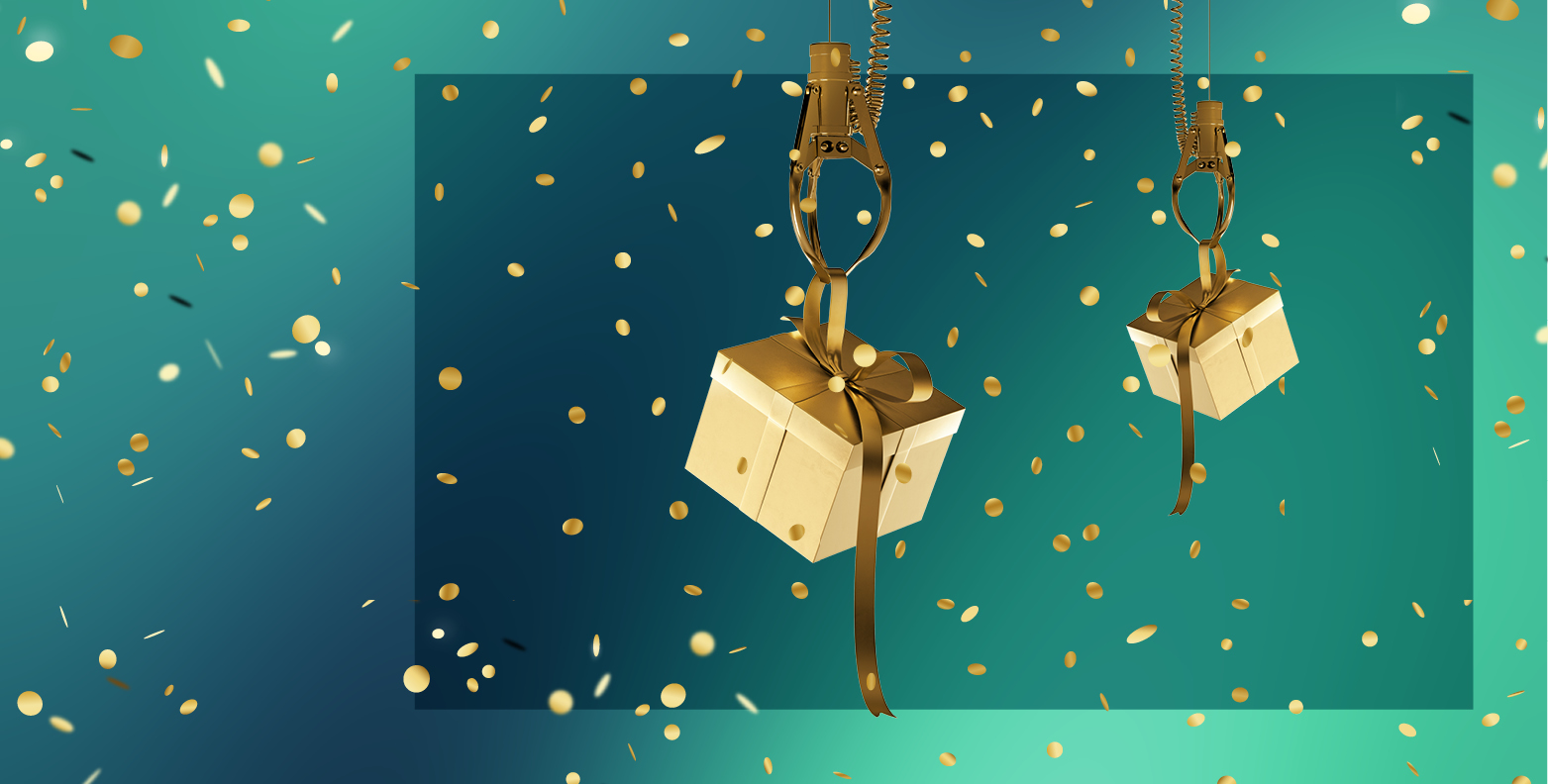 GoldGrabbber
One of the most festive events on Gelderlandplein is coming back!
From Thursday 22 to Sunday 25 September, the unique GoldGrabber can be found on the central square again. During this period, with every purchase of at least € 15, you get one golden GoldGrabber coin with which you can play and compete for great prizes.
Every day there are 750 prizes to be won with a total value of more than € 25,000. For children, there is a separate grabbing machine where they can win special children's prizes.
The shops and restaurants of Gelderlandplein have made all the prizes available. A selection from the many prizes: gift vouchers, dinner for two, an exclusive tray, a deep fryer, a generous fish platter, a Derbystar ball, flowers, a delicious cake, a beautiful radio speedboat, one month free coffee, ice creams, haircuts for him and her, delicious wine and a beautiful Van Laack shirt. Every day there will also be a grand prize to win: an exclusive golden ring, an LG Oled TV, a Nespresso coffee machine with accessories and a night in our hotel for two with shopping credit. Enough reason to have a go.
Opening hours GoldGrabber:
Thursday 22 september 9.30 – 18.00 hours
Friday 23 september 9.30 – 18.00 hours
Saturday 24 september 9.30 – 18.00 hours
Sunday 25 september 11.00 – 18.00 hours
The vouchers are valid in the following shops at Gelderlandplein:
Bakker Jongejans, Bever, Bistro GP, Boekhandel Timp*, Bronwasser Woman, Cedille Speelgoed, Coffee Company, Cotton Club, De Studio, Esprit, Fango Kappers, Febo, Huize van Lookeren* , Huize van Wely, ICI Paris XL, Intertoys, Jumbo City, La Fourchette, La Valise, Le Pain Quotidien, Lincherie, Maestro, Mango, Modehuis Blok, Mr. Crab, Multivlaai, Oliodiolivo, Oriental Restaurant RUBY, Pauw , Pearle Studio, Pingouin, Pita Queen, Q Hairclub, Rick Moorman House of Men, Rivièra Maison, Japanese & Korean Foodmarket Shilla, Siebel, Stomerij Gelderlandplein, Ton Overmars, Total4Living, Van den Assem, Volendammer Vishandel Kroon, Zwartjes van 1883  *except legally excluded goods
Go back