Routeplanner
Routeplanner
Cannot get your location.
Cannot get the route.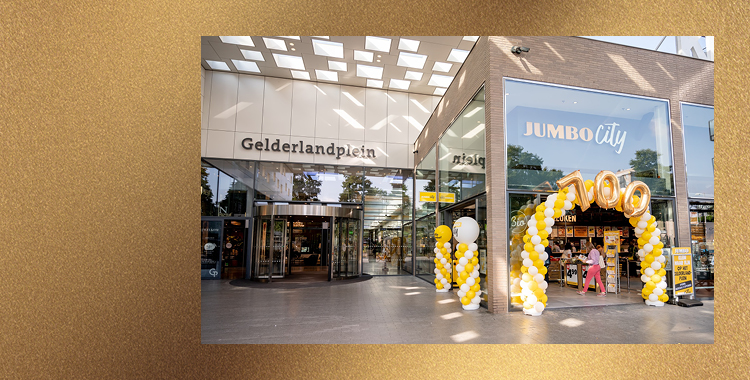 JUMBO CITY GELDERLANDPLEIN IS OPEN
Visitors to the new shop will find a distinctive range of organic products and fresh meals on the go, as well as daily groceries, specially compiled for Gelderlandplein.
In the shop, there is extra attention for organic, ecological and vegetarian vegan products. Customers can also get various freshly made extras here, such as freshly roasted coffee from La Place and fresh waffles. In addition, customers can indulge themselves in the Fresh Food Kitchen, where they can find, among other things, freshly made meals that are in tune with the season. The shop also offers daily fresh sushi, hot pizza and sandwiches. The shop has a special 'drinks world' with an olive bar, freshly roasted nuts and drinks bowls. In the fruit and vegetable section, customers can squeeze three fresh juices themselves: orange juice, blood orange juice and pomegranate juice.
Go back